Analizuj i dokumentuj tolerancje geometryczne bezpośrednio na modelach CAD 3D
Różnorodność może dodawać smaku życiu, ale duże rozpiętości wartości fizycznych wymiarów, właściwości czy odstępów między częściami to ostatnie, czego potrzebujesz, gdy komponenty produktu muszą do siebie pasować. Potrzebujesz, by Twoje części i zespoły znajdowały się w określonych granicach tolerancji (dopuszczalnych stopniach odchylenia).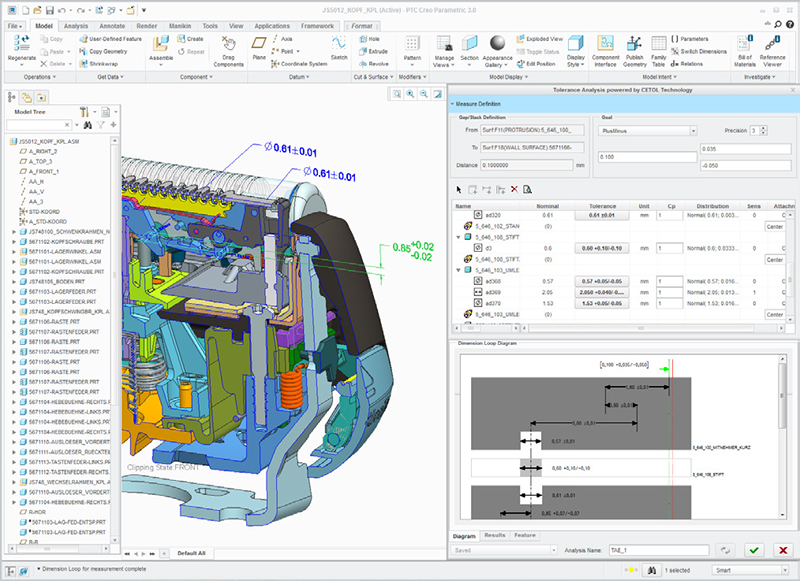 Rozszerzenie Creo Tolerance Analysis (TAE), wspomagane technologią CETOL, to rozszerzenie do Creo Parametric. Z pomocą Creo TAE możesz ocenić wpływ tolerancji i wymiarowania na konstrukcję produktu przed przejściem do etapu prototypowania czy wytwarzania.
Creo TAE udostępnia dwa narzędzia do analiz: analizę najgorszego przypadku i analizę statystyczną. Analiza najgorszego przypadku, stosowana często w przypadku krytycznych komponentów, rozważa, co się stanie, gdy każdy z komponentów wchodzących w skład stosu osiągnie maksymalny akceptowalny rozmiar. W analizie statystycznej odchylenie każdego modelu jest modelowane jako rozkład statystyczny. Rozkłady te są następnie dodawane do siebie w celu prognozowania rozkładu pomiaru zespołu.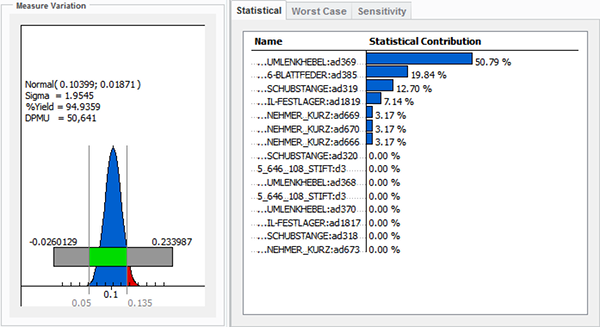 Używając tych narzędzi, konstruktorzy mogą przygotować produkty spełniające wymagania klienta w dopuszczalnych granicach. Wynik: krótszy cykl opracowywania produktu, niższe koszty produkcji i wyższa jakość produktu.